Operation Christmas Child
Westlock Gospel Chapel acts as the Local Drop off location for Operation Christmas Child. Anyone wishing to contribute new shoebox contents can donate items during regular office hours throughout the year.
Please remember no candy and no used items! Monetary donations for shipping costs are also accepted, receipts available for donations over $20 (see brochure), cheques to be made out to Samaritan's Purse and dropped off at the church office or mailed directly.
Join us in praising God for 10,599,907 shoebox gifts packed and donated worldwide in 2022! This worldwide number includes 415,072 shoeboxes collected in Canada, and 88,717 boxes from Alberta. Westlock sent 537 boxes this year, and there were also an additional 44 boxes packed online.
Year-round Hours

: Monday-Friday 9am-1pm
We are once again doing the "One Item a Month", for those who enjoy watching for deals for contents items to pack in shoeboxes year-round, or who would like to work on their shoeboxes all year, here are recommendations for you for each month:
January – Hats, Gloves, Scarves July – Clothing Items
February – Accessories August – School Supplies
March – Quality Crafts September – Games
April – Stuffed Animals October – Letter & Photo
May – Hygiene Items November – $10 Donation
June – Toys December – Prayer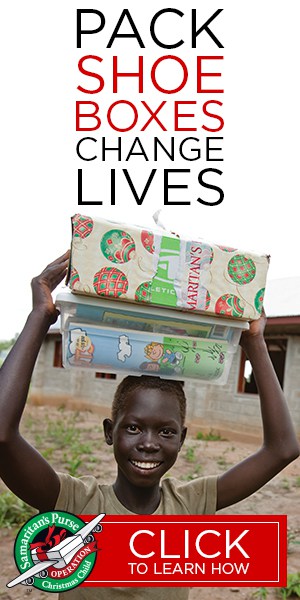 For more information on Operation Christmas Child please contact us at Westlock Gospel Chapel, 780-349-4555, wgchapel@telusplanet.net or go to www.samaritanspurse.ca